All Coupons
Cyber Crisis Tabletop Exercise from CM Alliance (100% Free)
100% Free Cyber Crisis Tabletop Exercise from CM Alliance
A Checklist Covering the Key Aspects of a Cyber Incident Response Tabletop Exercise
**USE THIS COUPON UPON CHECKOUT TO GET THIS FREEBIE**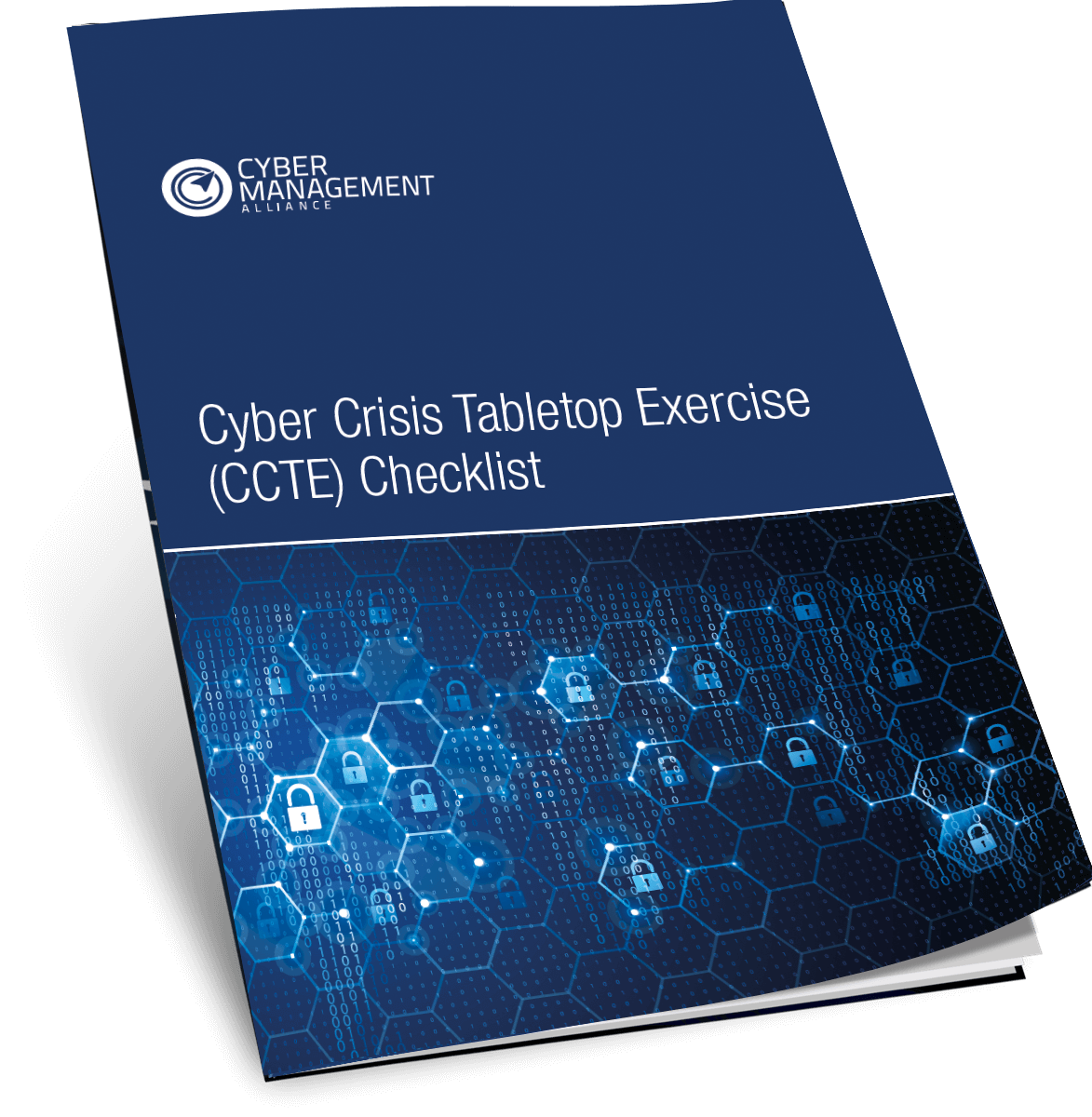 ---
Basic Information about the Cyber Crisis Tabletop Exercise
Checklist for Running a Cyber Crisis Tabletop Exercise
Are you thinking of running a cyber scenario tabletop exercise to test your existing incident response plans and procedures? Hosting a successful cyber incident-management exercise requires more than just a tabletop and notepads. You need to think about orchestrating the whole exercise, details to keep the attendees engaged and much more.
Download CM Alliance's Cyber Crisis Tabletop Exercise (CCTE) checklist and ensure you have thought about all the different aspects of running a successful tabletop exercise.
---
About Cyber Management Alliance – The Leaders in Cyber Security Training & Consultancy
Cyber Management Alliance is closing the divide in cyberspace by bringing together the best qualities of thought leadership and operational mastery of cyber security management.
As specialist practitioners and consultants, we deliver the highest level of specialised operational and strategic cyber security training courses, educational webinars, and an informative series of executive interviews with highly-regarded industry professionals, innovative live and virtual events, bringing about the collaboration and sharing of information worldwide.
Cyber Management Alliance truly unites the global community of CISOs and security professionals to achieve joint strategic goals of reducing organisational exposure to cyber threats.
Our primary objectives are:
Reduce organisational risk exposure to cyber threats by coordinating and harnessing the power of the alliance members, the right processes and the right technologies to provide our customers with the right solutions;
Create a global network of trusted industry experts and cyber security consultants that provides a platform for collaboration, knowledge sharing and mentoring;
Provide specialised operational and strategic cyber security courses across the information risk and data protection domains;
Become a long-term and reliable business growth partner to cybersecurity and data privacy suppliers.